Deer Halloween Costume for Girls by @littlestylegals
Halloween: It All Starts with a Leotard!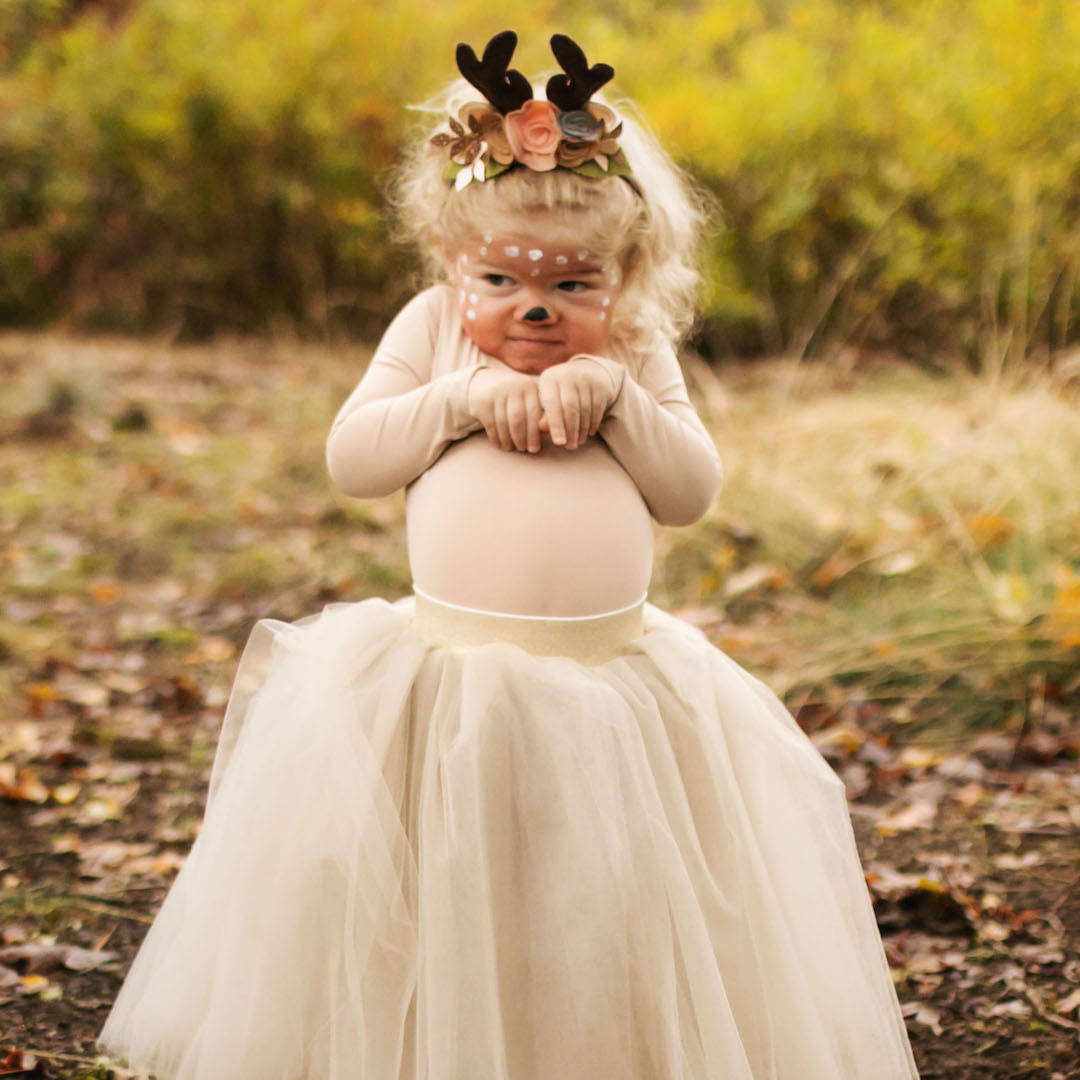 Oh that nose. Those little ears. This sweet woodland creature costume is so darling and a snap to make. It all starts with a beige/nude long sleeve leotard from The Leotard Boutique. You'll also need some face paint, a deer ear headband, and a tutu.