Winnie the Pooh, Tigger, Eeyore, and Piglet Halloween Costumes for Girls by @rozsew and @thewishingelephant
HALLOWEEN: IT ALL STARTS WITH A LEOTARD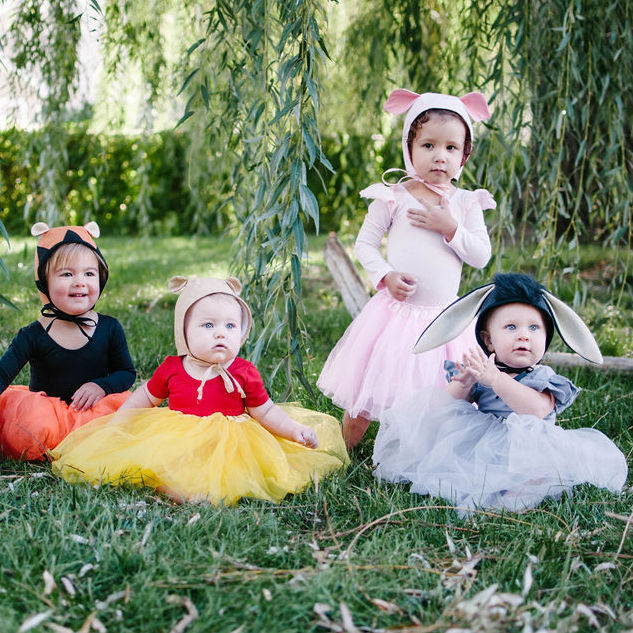 photos by @cristinaallenphotography
"Here together, friends forever. Some things were just meant to be, and that's you and me." - Winnie the Pooh
We fell in love with Pooh and his friends way back when. We're so happy they're still playing in Hundred Acre Wood today!
For any of these adorable Halloween costumes, start with one of our leotards, then visit two small shops, rōz bonnets (handmade baby bonnets) and The Wishing Elephant (tutus with tails) to complete your Pooh, Tigger, Piglet, and Eeyore Halloween costume!  
The best part, your daughter will have a leotard that she can wear on other occasions after Halloween!
🍯 🐻 🐷 🐯
Photos by @cristinaallenphotography
PayPal
Visa
Mastercard
Amex
Discover