Leotard Boutique Featured in Martha Stewart Living's Good Things

Halloween: It All Starts with a Leotard!
The first thing you should know is that we were a million times more excited compared to the very enthusiastic ladybug at the bottom of this page when we learned Martha Stewart Living magazine planned to use our leotards to create a couple Halloween costumes in the October 2018 issue's "Good Things" article. Yes, a million times is an understatement. There were shrieks of joy.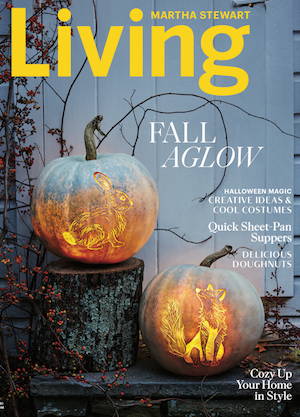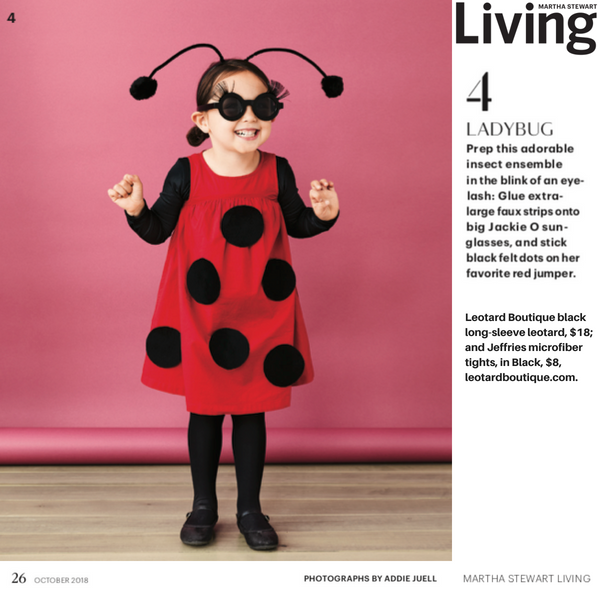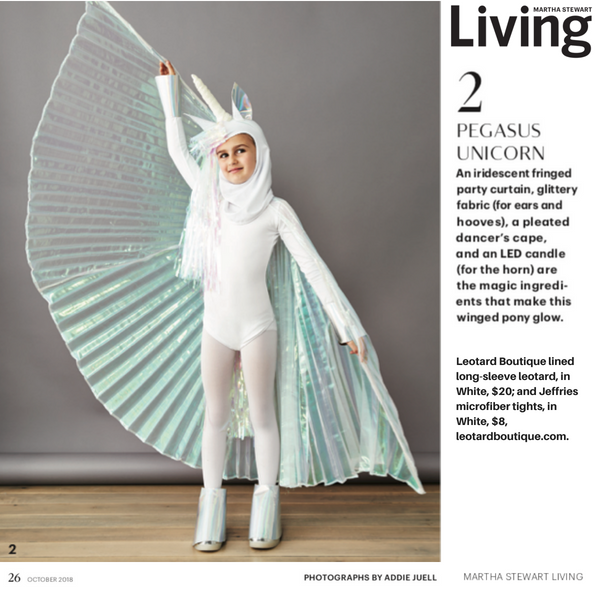 ---