'80s Flashback Aerobics Halloween Costume
Halloween: It All Starts with a Leotard!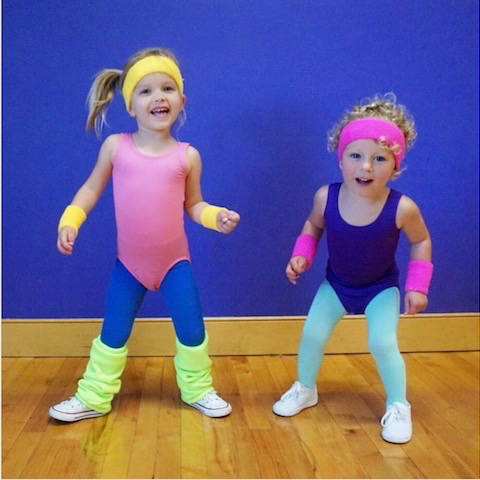 These miniature 80s-inspired aerobics instructors remind us of the not-so-distant past (ahem...for some of us) when head bands, leg warmers, and leotards soared in mainstream popularity.
Actress and fitness phenom Jane Fonda brought aerobics and home fitness routines to the masses in the '80s with the "Jane Fonda Workout."
The British-born Australian musician Olivia Newton-John's song "Physical" went Platinum and was the number one song on Billboard Hot 100 for 10 weeks.
Ah, yes, the '80s.
Choose from our selection of leotards in 23 colors. You'll need to DIY, craft, create, or purchase some sweatbands and legwarmers. The best part, your daughter will have a leotard that she can wear on other occasions after Halloween!