Alice in Wonderland Group Halloween Costume for Girls by @brightspotphoto
Halloween: It All Starts with a Leotard!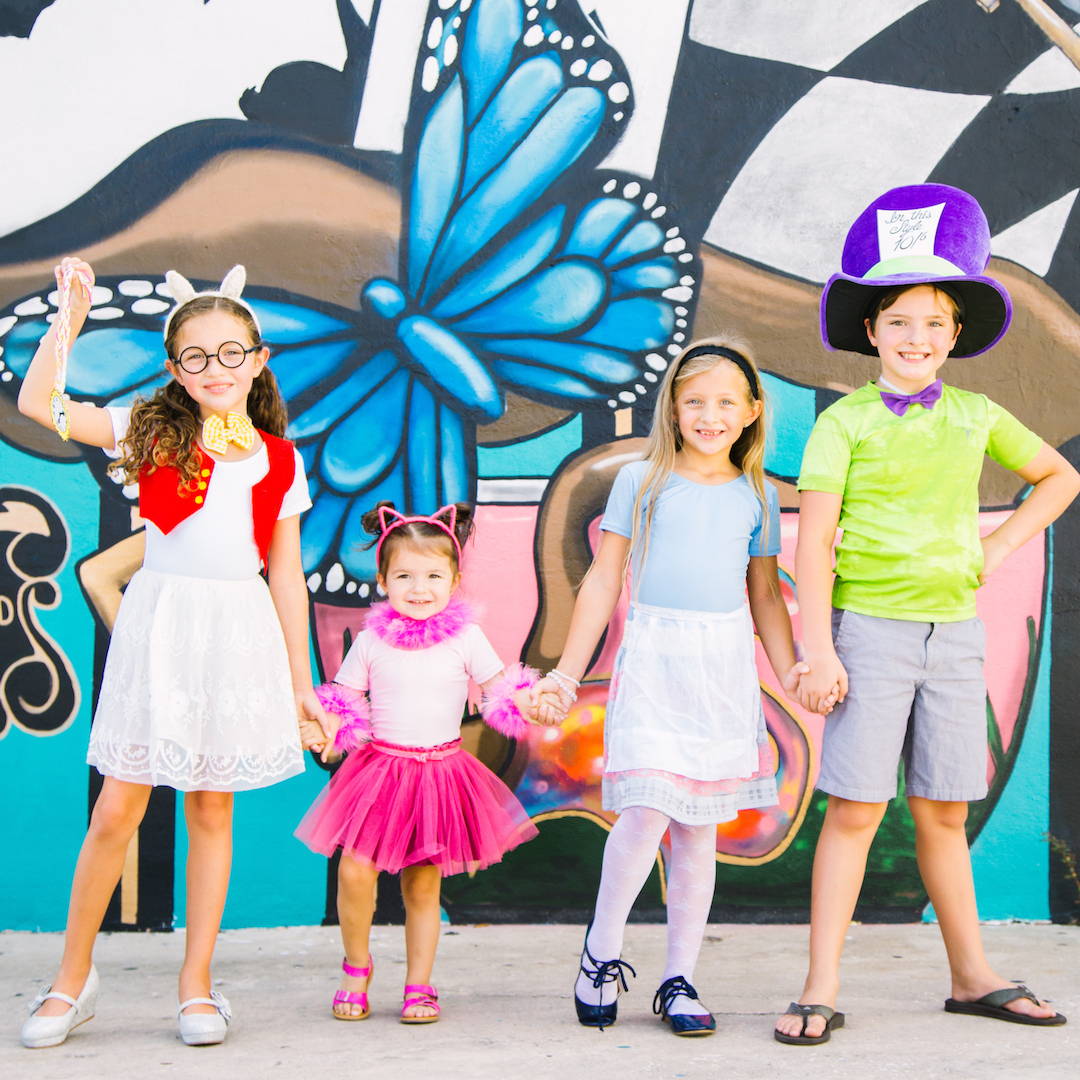 This is stressing us out, big time. The White Rabbit is holding the timepiece and it's Halloween. Why is he in charge today? There is such a short window for trick or treating. If he is late, the whole gang might not get their treats. Just in case, please save some sweets and nice things for the stragglers. They are trying their best. No tricks!
Alice loves her light blue leotard paired with a sweet apron.
Tiny Dinah. Alice's kitty cat, is pretty in light pink.
The White Rabbit, well, he is white!  
This family includes a brother who did not wear a leotard, but if your fourth child in the group wants to wear a leotard (boys wear leotards too!), then order our lime green in classic short or long sleeves.
The best part, your daughter (or son!) will have a leotard that she can wear on other occasions after Halloween!