Pair a Leotard with a Tutu for a Perfect Flower Girl Dress
You've chosen the perfect flower girl. Now, it's time to find the perfect flower girl dress!
There are countless choices when it comes to flower girl dresses, but one all-time favorite is a leotard paired with a tutu or skirt. Leotards pair perfectly with tutus. Long or floor-length tutus are especially pretty on flower girls and create the classic silhouette of a sweet ball gown with the comfort and ease of a leotard from The Leotard Boutique.
Using a leotard as the base for a flower girl dress, you can create a very simple style or one that is more intricate by adding a ribbon sash and other embellishments. Whether you prefer simple or ornate, your flower girls will look adorable. They'll be comfortable for hours. They'll also love to dance and swirl in their special dresses.
Flower girls love wearing leotards with tutus or skirts because it makes them look and feel just like princesses or ballerinas. In fact, they love wearing their leotards and tutus so much that they often wear the same outfit again for birthday parties, dress-up, playtime, or anytime.
Flower Girl Style & Inspiration
The flower girls, nieces of the bride, looked adorable at this outdoor wedding in New Hampshire. Read more...
---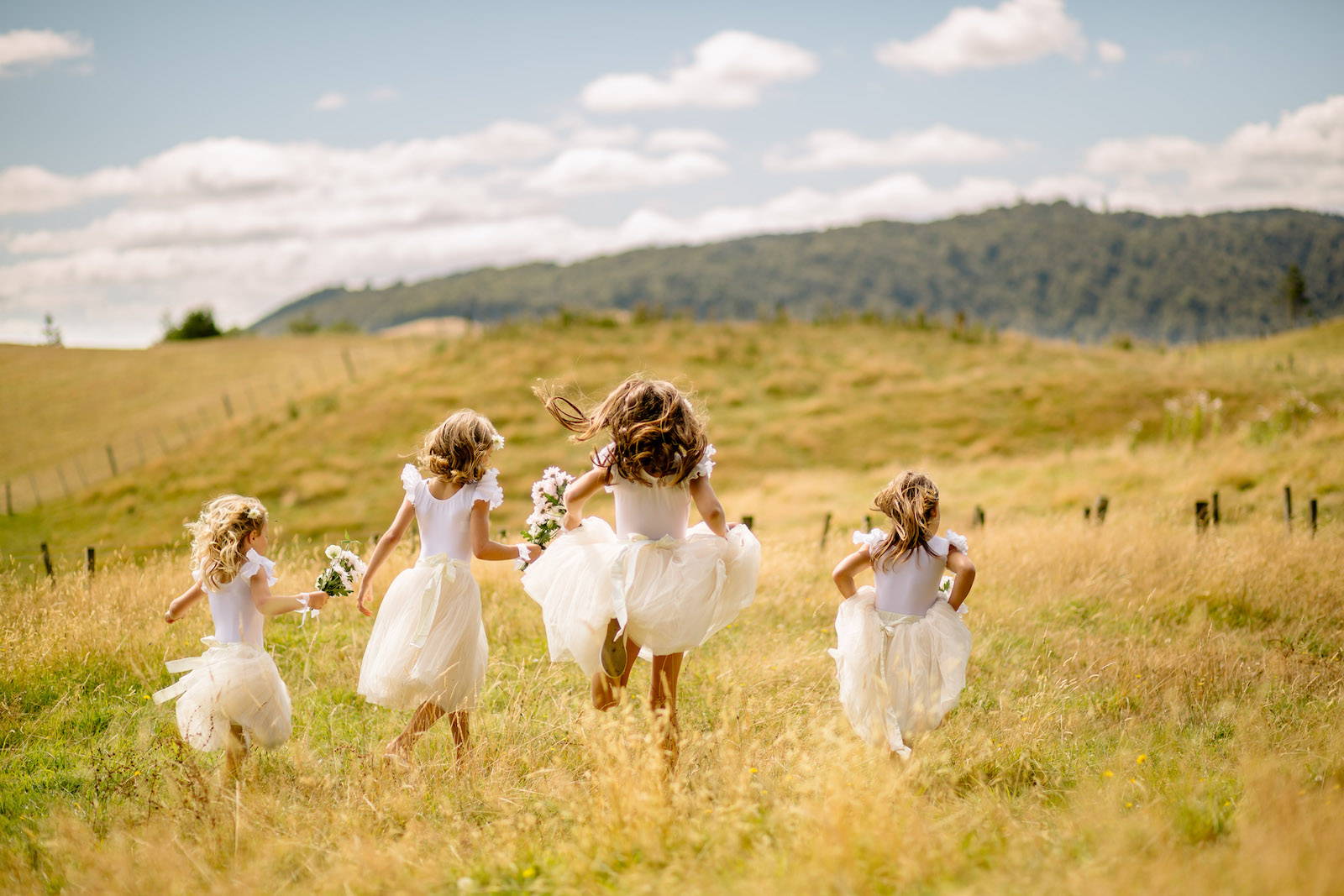 We're always delighted when we learn that someone has selected our leotards to be part of a truly special event like a wedding—especially when we are almost 14,ooo kilometers or 9,000 miles away! Read more...
---
For more flower girl wedding inspiration, visit our Pinterest board, Leotards for Flower Girls. Read more...
REVIEWS

PERFECT!
Bought for my niece for my wedding. Couldn't ask for more! Love it and it came in the most adorable packaging with a nice thank you! Would buy again for the sellers small extra effort.
- April J.

SHORT SLEEVE LEOTARD
The white short sleeved leotards that I ordered were absolutely perfect!! The quality was great! I ordered according to the size chart and all 9 bodysuits fit perfectly. Thanks for the fast delivery and we look forward to seeing the little girls wear them at the wedding!! I'll recommend you to anyone who's looking.
- Donald T.

LOVED IT!
I ordered this for a flower girl at my wedding and it was a hit. She is a very picky dresser and the leotard was comfortable and soft! She looked great!
- Rachel P.
PayPal
Visa
Mastercard
Amex
Discover