Fawn Halloween Costume for Girls by @kristyn_johns
Halloween: It All Starts with a Leotard!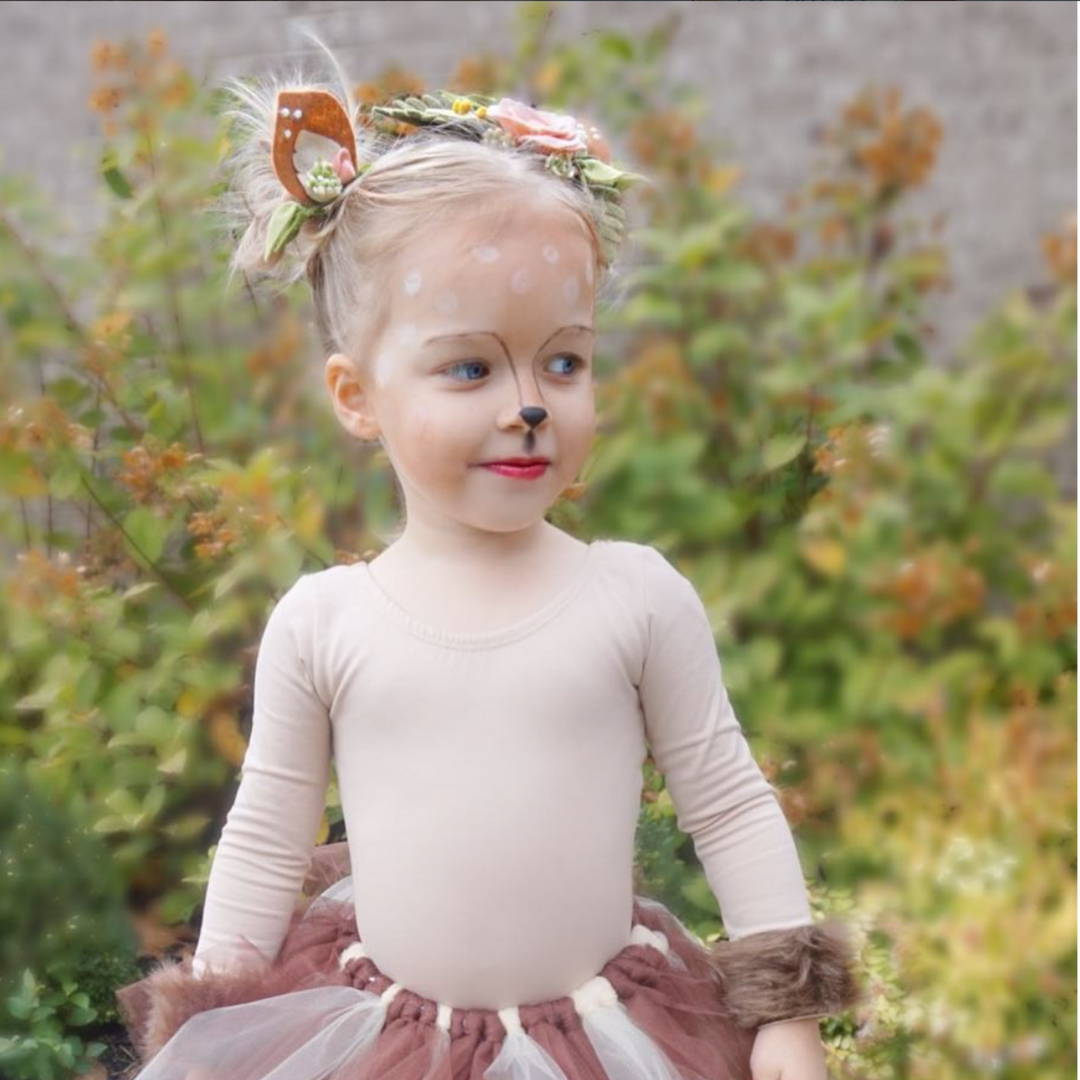 Oh that nose. Those little ears. This sweet woodland creature costume is so darling and a snap to make. It all starts with a beige/nude long sleeve leotard from The Leotard Boutique. You'll also need some face paint, a deer ear headband, and a tutu.
Doe mom extraordinaire @kristyn_johns, purchased her tiny fawn's deer headband online and crafted the tutu herself using some tulle and a few other tricks. Instead of buying, you could make the headband yourself with a glue gun, a headband, some felt, and a few other choice adornments. To follow a tutu tutorial, we like the simplicity of this diy tutu for girls by Kimber, The Pinning Mama.
For the cuffs, Kristyn bought some faux fur material and glued it to the leotard sleeves. You could also make some simple faux fur bracelets by using a button or snaps instead of using glue to create the cuffs. We want you to wear the leotard again, and we're not sure those faux fur cuffs will be trending for for tots. We've been wrong before, but the point is: You have options.